CAST Releases MIPI I3C Basic Slave Controller IP Core
Published: 10 November 2020     Written by www.cast-inc.com
The new I3C-S MIPI I3C Basic Slave Controller core supports the latest I3C Basic specification, is suitable for any I3C bus topology, and is easy to configure and use. It includes—uniquely, the company believes—an I3C to AMBA AHB bridging mode. This enables an I3C bus master to access the on-chip AHB bus without additional software assistance, simplifying data exchange and remote monitoring and configuration.
Cache Controller Core from CAST Augments Cache-Less 32-bit Processors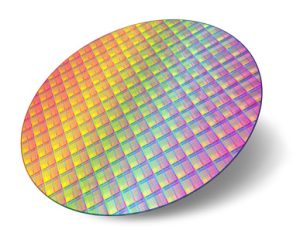 Published: 19 September 2016     Written by www.design-reuse.com
A cache memory controller IP core available from semiconductor intellectual property provider CAST, Inc. brings cost- and resource-effective improvements in performance, bandwidth, and function to systems using cache-less 32-bit processors.
The new CACHE-CTRL Cache Controller IP Core enables the addition of single or multilevel cache memory to systems using cache-less 32-bit processors such as the BA20 PipeLineZero™ or ARM® Cortex®-M0 processors. This can significantly decrease the access time to energy-consuming DRAM, Flash, or EEPROM memories.
T80251XC3 – Tiny, Configurable, 16-bit 80251 Microcontroller
Published: 22 February 2016   Written by www.design-reuse.com
The T80251XC3 core implements a compact 16-bit microcontroller that executes the MCS®251 & MCS®51 instruction sets and includes a configurable range of features and integrated peripherals.
The core's advanced architectural design enables a high-performance 8051/80251-compatible MCU in a relatively small silicon footprint. The CPU itself (including the register files) is smaller than 13,000 gates, and can deliver 0.1455 DMIPS/MHz.
New 80251 Microcontroller IP Core Available from CAST is the Worlds Fastest 8051-Compatible
Published: 23 February 2015   Written by www.design-reuse.com
A new 16-bit 80251 microcontroller IP core shipping now from CAST, Inc. runs 69.7 times faster than the original 8051 chip, making it the highest performance MCS®51 instruction set compatible IP core currently available.
The new S80251XC3 Super-Fast, Configurable 80251 Microcontroller Core is a 16-bit MCU that executes the MCS-51 and MCS-251 instruction sets and offers a broad, user-configurable set of features and integrated peripherals.
 CAST 8051 IP Line Expands with IAR Systems Tool Support and New Tiny 8-bit MCU
Published: 21 January 2015   Written by www.design-reuse.com
Designers of embedded control systems, Internet of Things (IoT) sensor modules, and other systems requiring small, low-power, low-cost, easy-to-program microcontrollers have new options in the 8051 IP core line from intellectual property provider CAST, Inc.
 The new T8051XC3 Tiny 8051 IP Core is among the very smallest such microcontrollers available—reducing power consumption and chip cost—yet offers both good performance and high-quality integrated peripherals.
The 8051 cores from CAST are now supported by the popular tools from IAR Systems®, offering designers another integrated development environment (IDE) choice.
The new Tiny 8051 core is available now, and IAR Systems tool support for it is coming soon. Support for the rest of CAST's 8051 line is available immediately in the complete compiler and debugger toolchain IAR Embedded Workbench® from IAR Systems.
New 8051 IP Core Matches Legacy Timing and Peripherals for Easy System Life Extension
Published: 30 May 2014   Written by www.cast-inc.com
Continuing to use the hundreds of thousands of old systems built around 8051 microcontroller chips has become easier and highly cost-effective with a flexible new 8051 IP core available from semiconductor intellectual property provider CAST, Inc.
The L8051XC1 Legacy-Compatible 8051 IP Core combines modern MCU design techniques with easily-modified architectural timing and peripheral sets in an MCS8051 code-compatible core for FPGAs or ASICs. Built on a modern base design that performs as fast as one clock cycle per instruction, versions of the L8051XC1 core can exactly match the timing of existing chips with twelve-, six-, or four-cycle-per-instruction architectures. The default peripherals bundled with the L8051XC1 exactly match those of the original Intel 8051 MCU chip, but other bundles drawing CAST's broad library of IP cores are also available.
 Understanding Interrupt Latency in Modern 8051s
Published: 25 March 2014   Written by www.chipestimate.com
Systems in today\'s fast-growth application areas–Internet of Things, smart automobile systems, wearable electronics, etc.–require a large number and variety of focused, inexpensive, low-energy subsystems. This sets the stage for a new microcontroller war between 32-bit processors–who thought they had already won–and 8-bit veterans like the 8051–who have undergone a fitness regimen and returned to the field with new vigor.
One battle in this war is fought over interrupt latency, the number of clock cycles required between an interrupt making itself known and the processor starting to execute the appropriate operations in response. This delay matters in any application doing real-time processing. Variations in this latency over time also matter, as large differences or jitter lead to errors in some applications.
Here we\'ll look at what determines interrupt latency in today\'s latest MCS®51-compatible 8-bit 8051 MCUs, and how this deflates old war stories about 32-bit RISC MCUs being better.
Fastest-Running 8051 Microcontroller IP Core Now Available from CAST
Published: 28 January 2014   Written by www.design-reuse.com
An 8051-compatible microcontroller core with 26.85 times the performance per MHz of the original 8051 chip is now available from semiconductor intellectual property provider CAST, Inc. Modern 8051 implementations like this new S8051XC3 Super-Fast 8051 MCU Core offer energy, area, and easy development advantages that make them smart choices for offloading application processors in complex systems; managing analog sensors or radios in Internet of Things and wearable electronics devices; or running deeply embedded systems.
The 8051 MCU: ARM's nemesis on the Internet of Things
Published: 06 January 2014   Written by www.embedded.com
8- and 16-bit microcontrollers presently dominate the market for connectivity to wirelessly untethered embedded devices and sensors (i.e., the Internet of Things), and I am not convinced that 32-bit MCUs, no matter how cheap they become, will ever match the ubiquity of their smaller brethren in such designs.
CAST Partners with Silesia Devices for Superior 8051 Microcontroller IP Cores
Published: 20 December 2013   Written by www.design-reuse.com
CAST, Inc. has forged a new technology partnership with start-up Silesia Devices Sp. z o.o., and has streamlined its 8051-compatible intellectual property product line to prepare for new IP cores and services Silesia Devices is about to launch.